Total Ear Canal Ablation or TECA is a surgical procedure that is reserved for end stage ear disease.  This surgery is quite technical and there are not many veterinarians that perform this procedure.  Travel to the metro area can be difficult due to traffic, time off of work and frequency of recheck appointments.  Pine Cone Pet Hospital the LOCAL surgical center for your pet.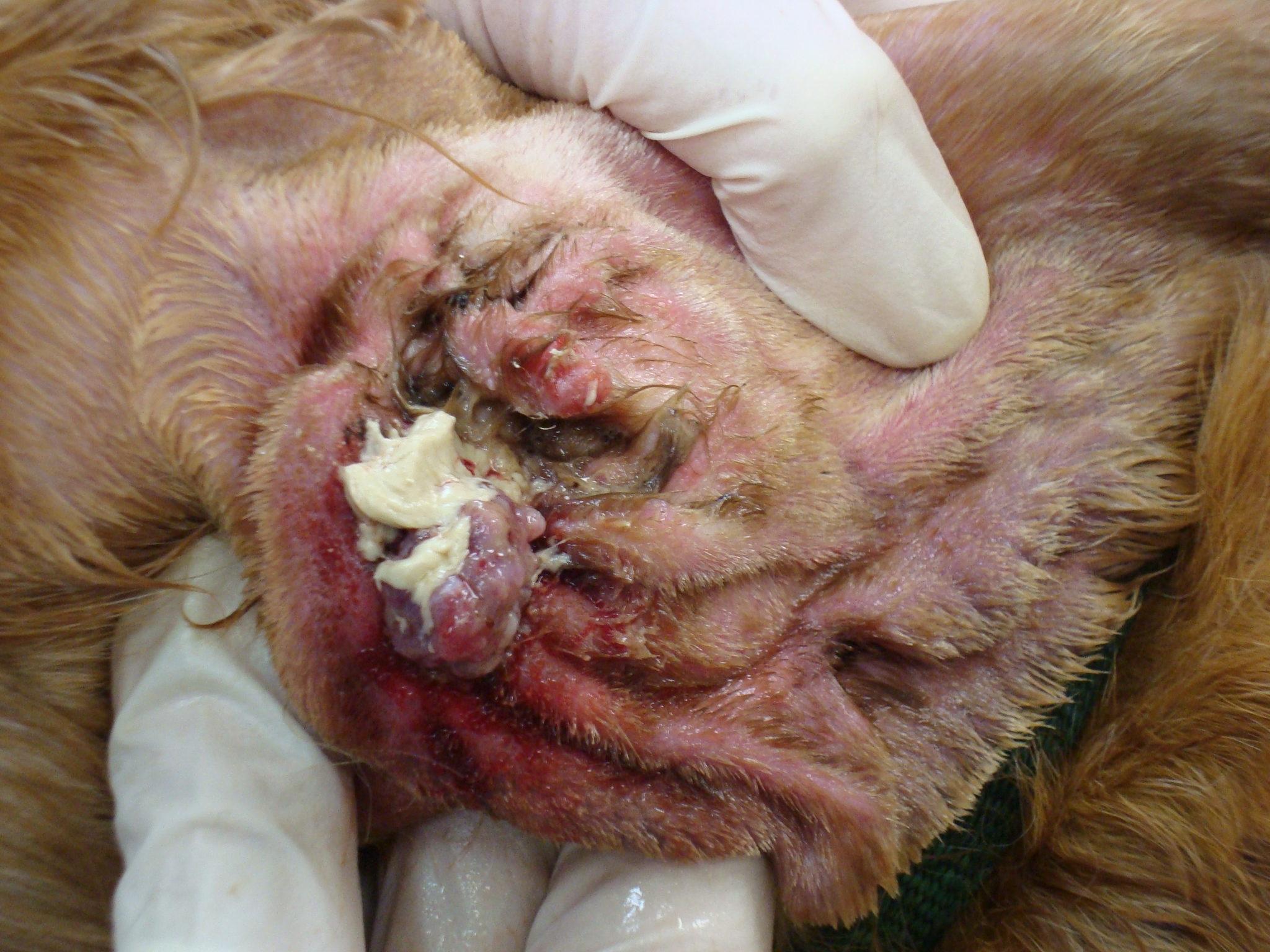 Most chronic and long-term ear infections can be successfully managed medically.  Occasionally it is necessary to remove the ear canal entirely to improve a pet's quality of life and resolve the problem permanently.  When calcified, swollen tissues or tumors close off the ear canal and the source of the infection, medical treatment is no longer an option and removal of the ear canal is necessary.
 Until now, Veterinary clinics in the St. Cloud, Sartell, and Sauk Rapids area have not had the equipment or training to perform this surgery. Referral out of town to a specialty surgical center was necessary, as there are many considerations and delicate structures to consider when performing a Total Ear Canal Ablation. We have received training (by Dr. M. J. Bojrab, the foremost expert in TECAs and Bulla Osteotomies) and are now performing this surgery right here in Central Minnesota.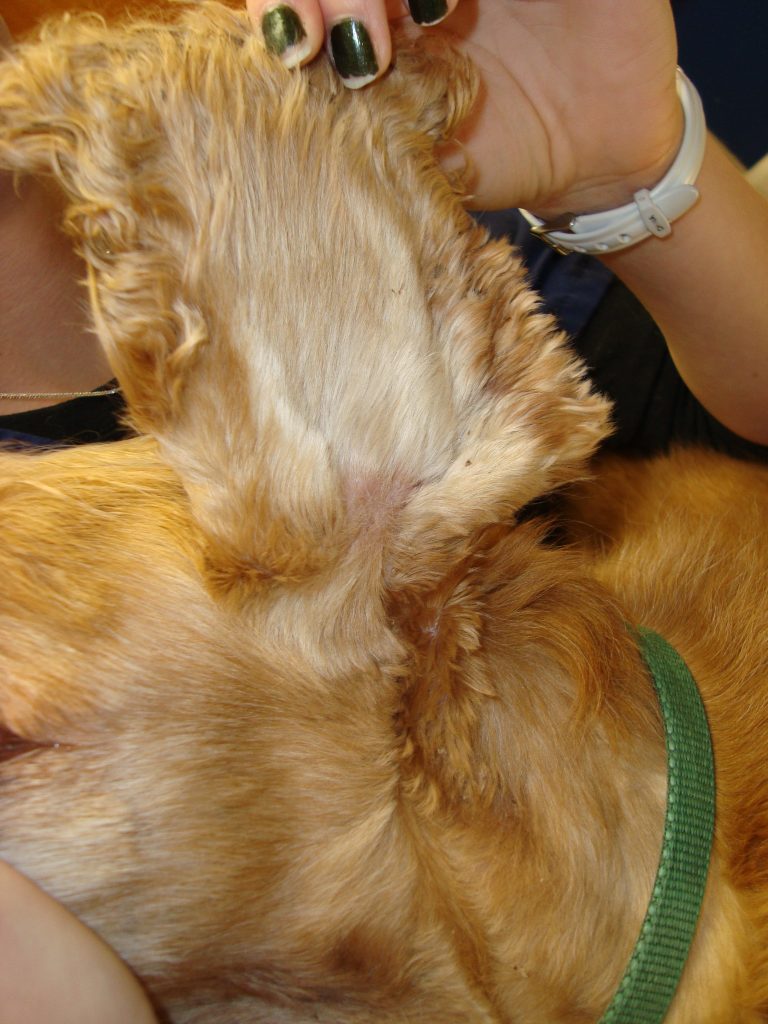 Four weeks after surgery the patient is feeling amazing! The odor and pain of the constant untreatable ear infection are no longer there. The whole family is happy! Call Your OTHER Family Doctors at Pine Cone Pet Hospital for all of your Dermatologic and Surgical needs.  We treat your pet like it is our own!