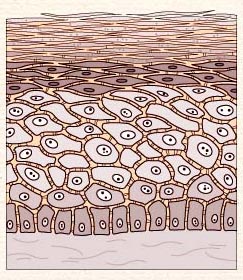 Skin problems are very common in dogs and cats and can be caused by allergies, hormonal disorders, infections, or parasites such as mites and fleas. These issues can be difficult to treat and should be addressed promptly.  With our emphasis and experience with skin disorders.  Pine Cone Pet Hosptial is your local source for allergy and skin care.
Here is a great example of some before and after pictures of a Dermatology case the saw Dr. Winkler.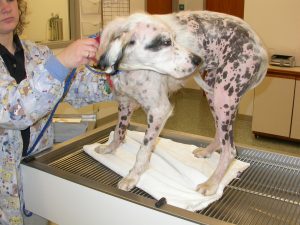 Our Sartell veterinarians can often diagnose a skin problem by simply examining your pet and listening to the history of the problem. Some dermatologic diseases or conditions do require additional diagnostic procedures to ensure a correct diagnosis. Depending on your pet's symptoms, history and the results of our physical exam, we may run blood work or perform a skin scraping, biopsies or a urinalysis.
Our veterinarians have specialized training and interest in dermatology, allergy and skin disease.  At Pine Cone Pet Hospital we often accept referrals from Veterinarians in a for our dermatology emphasis.  Travel locally to Sartell, is much easier than driving to a referral center an hour to 2 hours away.
CALL NOW if you notice your dog or cat scratching excessively or if he or she develops any bare patches, scabs, scaling, redness, inflammation, lumps, or bumps.
Your OTHER Family Doctors
Our veterinarians at PineCone Pet Hospital are your local source for veterinary dermatology, allergy, skin and ear disease.  Serving Sartell, Sauk Rapids, Waite Park, St. Cloud, St. Joseph, Rice and St. Stephen, MN since 2001.